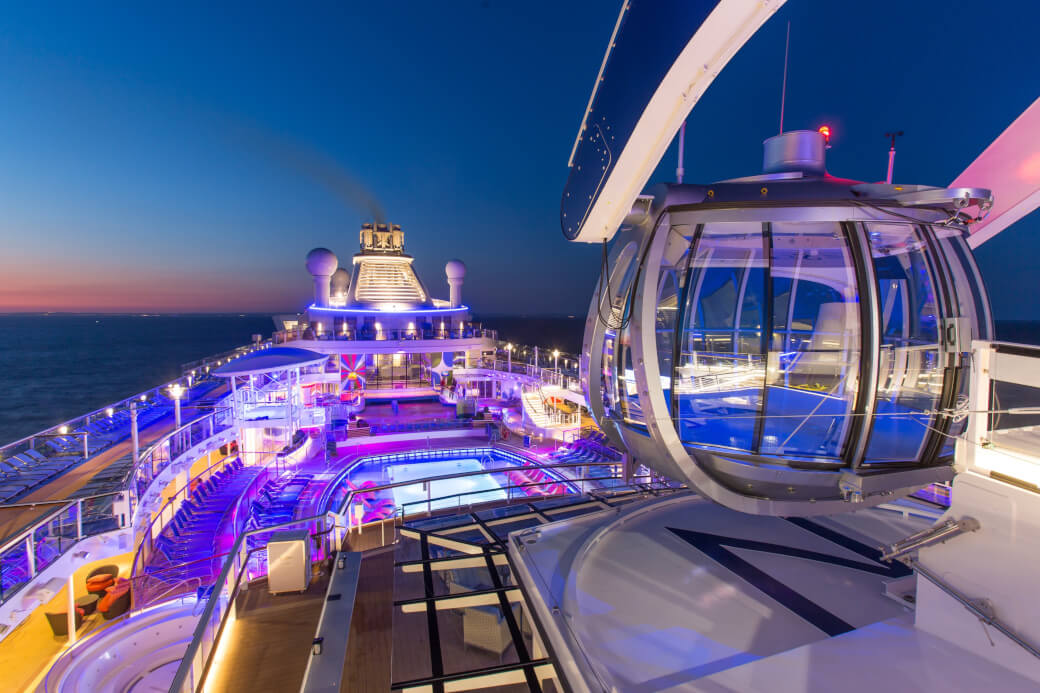 Is it difficult trying to find the ideal cruise to go on this summer? Luckily, here are five great cruise options for you to choose from.
The summer is here at last. The sun is shining bright, and the days are long and warm. The ideal time of the year to go on a holiday is now here. Therefore, we all cannot wait to go out and create some fun memories with our loved ones and friends. Most of the time, summer calls for us to go out onto the water. This may mean converging at our local pool, going to remote waterfalls in the wilderness or even heading out to the beach.
However, sometimes we can be conflicted between choosing our love for water and our desire to travel in the summer. This is exactly where cruising comes in. Going on a cruise actually helps you combine your desire to swim and the adventure of travelling into one fun-filled affair. It is important to note that cruises can come in many lengths and forms. Some may take up to three days, while others may even last for a few weeks. If you are conflicted on what type of cruise to go on, here are five great options that you can choose to go on this summer:
Mainland Europe Cruise
For many people, whenever they think of the word cruise, the only thing that comes to mind is sailing the ocean on mega-ships. However, you might be surprised to note that cruising is not done on the world's oceans alone. Voyaging can be done on rivers and lakes too. As a matter of fact, Europe is home to a variety of river cruises. Travelers get to sail the massive rivers that connect this continent, enabling them to move from city to city and country to country subsequently. Examples of these rivers are the Danube River which runs through more than ten countries including Austria, Slovenia and Germany, and the river Rhine that flows from the Netherlands, through Germany and into Switzerland and Northern France.
Since this cruise passes through a lot of different countries that speak different languages, communications can sometimes be hectic. However, there are some tricks you can use to overcome this adversity, for instance, whenever you get to France, and you are having problems with the language, you can always use this page translate.com/English-French to communicate better.
Even though the ships being used here are not as big as their opposite number in ocean cruising, obviously, they still offer the voyagers a turn of exciting activities and beautiful sceneries.
The Caribbean Cruise
With its tropical climate, the Caribbean is the ideal place for a cruise vacation. Anyone who has never done this would be thinking that it would be very boring to go on a cruise on the same place more than once, right? The most important thing to note is that the Caribbean is not just a single destination. It is a 92000 square mile area that consists of over 700 islands. These islands include independent countries, colonies, and protectorates. This means that this area creates a mix of diverse cultures that will give you something amazing to do each time you visit the Caribbean.
The Baltic and Northern Europe Cruises
If you have a dream of experiencing the Scandinavian and Eastern Europe cultures, then this is the ideal cruise you could ever choose to go on in your life. This cruise allows you to sail both the Baltic seas and also some of Russia's waterways. Although it is important to note that when following the Russian waterways, you will dock at St. Petersburg. The cruise does not venture further into the heartland of Russia. There are two main voyages that you can take on this cruise. These include:
You can take a journey from Stockholm to Copenhagen. This voyage usually takes eleven days, and you get to pass through port cities like Helsinki and Finland.
On the Russian waterways, there are cruises between Moscow and St.Petersburg. These usually take 12-13 days journey on the Volga River connecting through lakes and canals.
The Alaskan Cruise
For most people, Alaska is a cold desolate land that is covered in ice and home to the polar bear. Contrary to this, even though it is an extreme frontier, it is a pretty well-developed region. This state actually has extraordinary cruises to offer. It is important you remember that on this cruise you will not be soaking in the sun like on its Caribbean counterpart. However, you will have an opportunity to see the breathtaking sceneries that nature has to offer.
Do not let the name "Alaskan cruise" fool you. This is because you will not be visiting the Alaska region alone. When going on this cruise, you will get to visit parts of mainland America and Canada. This cruise usually starts from Vancouver or Seattle and then takes you all across the Alaskan coastland.
The fun fact about this cruise is the variety it has to offer, you get to see glaciers, mountains and since most of the towns in this region are packed up close together, you will get the opportunity to explore a different culture every day.
The Asian Cruise
This cruise is gaining popularity fast. With the speedy development that Asian countries are making, it has made Asia one of the top tourism regions in the world today. Apart from the diversity in cultures, all the luxuries that were only thought to be found in the West can now be easily found in Asia. This means that travelers get to enjoy experiencing different cultures but still get a touch of home whenever they feel like it. Some of the destinations of this cruise include Bali, Indonesia, Maldives, Hong Kong, and Thailand, just to name a few. This cruise usually ranges from three days to a few weeks.
Cruises are the perfect way to spend your summer vacation, as we mentioned above, they give you a double treat by combining traveling adventures and the excitement that comes with being on the water. However, remember that even though there are a variety of fun things to do aboard the ship, the fun is exponentially increased by the stops you make to experience other places and cultures. This means that you should make sure that you accessorize well. Make sure you pack everything that you think you will need.